Benidorm and its surroundings always attract tourists and visitors due to its sun, its beaches and its great weather.
In every season, spending your
holidays in Benidorm
is a guarantee of a special atmosphere for outdoor activities, sports and excursions… But Alicante region and the city of Benidorm have other attractions.
This time, we review the most interesting museums around Benidorm area:
Museo Agrícola de Benidorm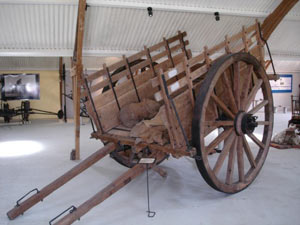 Centro de Ocio y Esparcimiento, Parque de L'Aigüera – Next to the Bull Ring
Opening times:
open every day
Tickets:
free
In this museum, visitors can clearly understand the agricultural history of Benidorm and how it became the city it is now, although it seems a distant age.
Farming implements, agricultural tools and elements from everyday routine of those residents who lived off the land.
As Mediterranean people, the star attraction is a mill and a water wheel, key element for the agriculture in this area.
Casa Museo
Paseo de la Carretera
Opening times:
daily, 10:00- 20:00 (winter), 10:00 – 01:00 (summer)
Tickets:
free
The perfect place for art lovers. This mansion from the late XIX century houses the main Benidorm's contemporary art gallery right in the centre of the city.
Inside, it shows a permanent painting and sculpture exhibition, as well as itinerant exhibitions all year round. Its own architecture and its surroundings are also very interesting.
Museo de Soldaditos de Plomo
Avda. Mediterráneo, 8
Opening times: daily, 10:00- 20:00 (winter), 10:00 – 01:00 (summer)
Tickets: free
Having more than 2000 figures, the Benidorm's little lead soldiers museum attracts more and more visitors, collectors or not, who can enjoy battle and war mockups or figures which recreate the vast majority of armies throughout history.
For enthusiastics, its big brother, L'iber (Valencia), just 1 hour by car from Benidorm, is the biggest museum of this kind in the world, with 95000 figures exhibited.
Centro Cultural Marítimo
Paseo de Colón, no number (next to Benidorm's Harbour).
Opening times:
(SUMMER: from the 21st of June until the 21st of September) Monday to Friday from 09:00 to 15:00. (WINTER: from the 22nd of September until the 20th of June) Monday to Friday from 09:00 to 13:30 and from 16:00 to 19:00.
Tickets:
free
As a sea city, Benidorm's history is rooted in the sea.
A collection of naval and nautical motif mockups is permanently shown in the maritime cultural centre. Fishing boats, tunny fishing skills, reef knots, etc.
Benidorm sea, history and life welcome travellers and take them to another time.
As you can see, a very interesting list of places you cannot miss during your next
break in Benidorm
.
Hotel Don Pancho
Hotel 4* Benidorm
http://www.hoteldonpancho.es